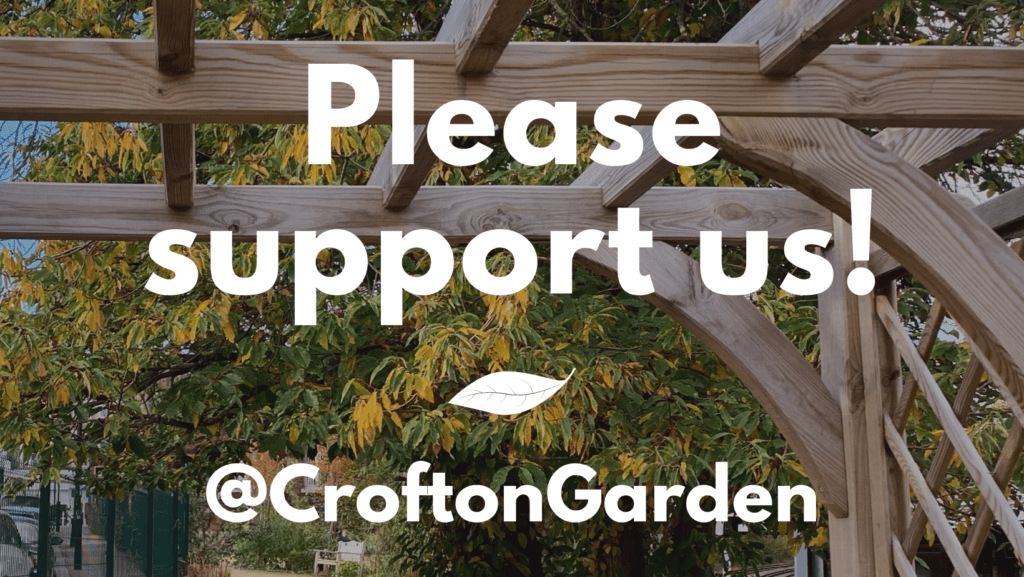 All donations, big or small, help our continued improvement of the community garden. Click here to make a contribution through GoFundMe.
Our current funding priorities include:
Constructing a new composter
Ongoing improvements to planting (including drought resistant planting and to encourage wildlife)
Other garden enhancements (including water harvesting to use less mains water)

Installation of a trellis to create a green wall
There are other ways to support the garden - click here to learn about volunteering and other ways to get involved! Fortnightly volunteer days will begin again in March.