By Liz James
It's hard when you're a kid and you see friends and family die. Our kids have seen people as young as 11 months and as old as 93 pass away in their short lives. Each one was special in different ways and sometimes their passing is hard.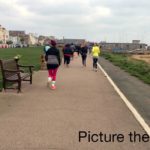 We often go to Deal in Kent and walk along the Walmer and Deal sea front. Every few yards you come to a memorial bench. We love stopping to read the inscriptions and speculate on the lives the people lived.
We thought it would be nice to have a bench to commentate the life of a grandmother and we had a lot of discussion about where to site it.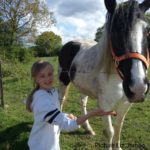 "By the horses would be good. Then other grandparents could sit on the bench while their grandchildren talk to the horses just like you do." Was a possible idea.
One of our favourite things is to go to the Coop and get a meal deal. When we heard that Crofton Park Railway Garden wanted some benches, it sounded perfect. How good would it be to get a meal deal and sit on the bench enjoying each other's company? Long after grandmother has gone, granddaughter will still be able to come to the bench with her meal deal and remember grandmother.
W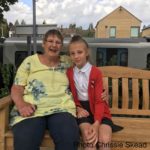 hile it is a remembering bench, it is also a resting bench. When thinking about what to have inscribed on the bench we realised that it wouldn't be appropriate to dedicate the bench to someone who is very much alive still. Then we remembered these words, "Come to me ... and I will give you rest". (Matthew 11.25).
It seemed such good words to put on a bench. Rest while you eat your meal deal; rest, as you pause on your way home from shopping; rest with the coffee you got
from the coffee shop; rest while the baby sleeps. We could go on. Rest ... and remember.